This tutorial will teach you how to add a date picker to your form using open source tools. A date picker is an interactive dropdown that makes it easy to choose the date from a calendar instead of typing it manually. It's a great way to avoid user errors because you can see the corresponding day of the week for each date. Plus it gives your form a little extra interactive shine!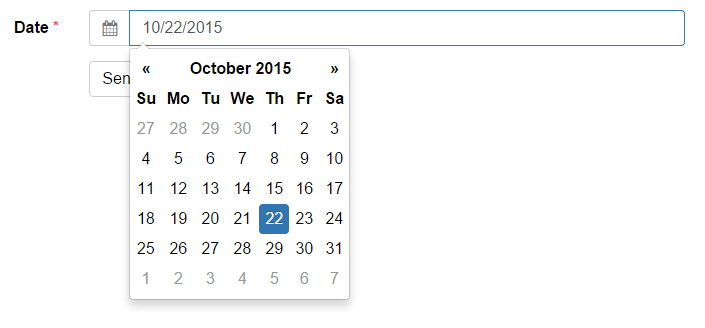 View Demo
Customize Demo Online
Download Demo
Bootstrap-Datepicker Plugin
We'll be using the Bootstrap-Datepicker plugin to handle all the dirty work. There are a number of ...
---
We've created a drag-and-drop bootstrap form builder. It allows you to easily create Bootstrap forms without having to manually write out a bunch of form syntax. When you are done, you can copy well-formatted HTML code from the builder:

and paste it into your webpage. If you are already using Bootstrap CSS on your website, the form will look great out of the box. If you don't use Bootstrap on your website, that's ok too. We've created an isolated version of Bootstrap CSS that you can wrap around your ...
---