If you select "Email me the responses", you will receive an email whenever your form is submitted.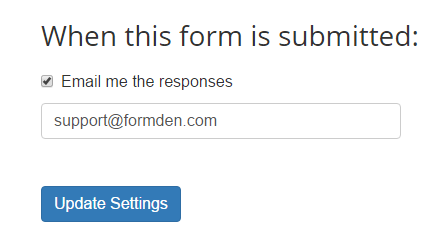 For example, if you fill out our contact form, this is what we will see in our inbox: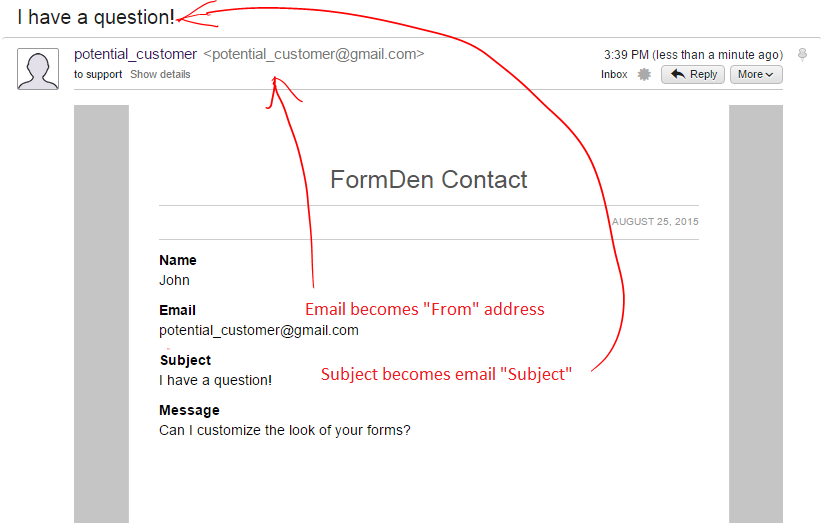 Notice how the email's "From" address and "Subject" come from the completed form values. This is because our form uses special fields.
If you do not use these special fields, the "From" address will be "Sender Unknown" and the email's "Subject" will be "Message".